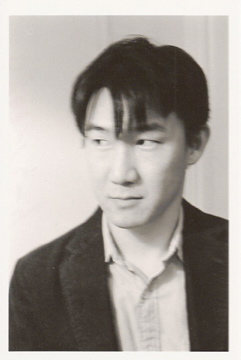 I had the pleasure of taking a writing class with writerbloggereditor, Ed Park this past fall. He is the author of the novel
Personal Days
(hugely funny, maybe the greatest sentence ever written), his blog is called
disambiguation
, and he writes a scifi column for the LA Times called
Astral Weeks
.
This week Part took a look at T
he Secret History of Science Fiction
, in which DeLillo's short story, "Human Moments From World War III," is included. It is most certainly worth the trouble of searching out. Of the little short fiction I've read of DeLillo's, this piece stands out as one of his best (not that he's really capable of doing much wrong).
Did I mention that Ed Park is also the founder and editor of The Believer? Here's a 2004
interview
with Slavoj Zizek because, why not?
Thanks Professor
via disambiguation